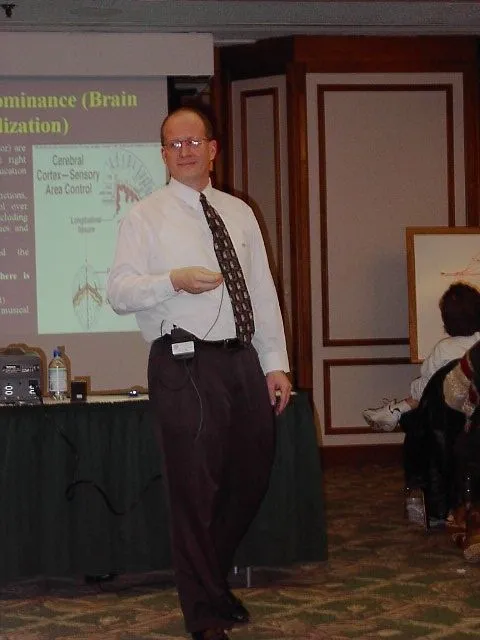 Dr. Daryl V. Cowan
Dr. Cowan began his teaching career in 1986 with a B.S. in music education. He taught in the public school system of Alabama for three years and at Libery Christian a private school in Anderson Indiana for one year.
In 1989 Dr. Cowan felt God lead him in a different direction towards healthcare.
In 1990 Dr. Cowan entered Life University in Marietta GA. While at Life University Dr. Cowan began teaching fellow students anatomy and physiology. As a student he worked/taught in the gross anatomy lab, tutored students and started the University's first pep band.
Dr. Cowan has been practicing chiropractic in Pendleton, IN. Since July 5 th , 1994.
During this time Dr. Cowan became a Massage Therapist, massage teacher/lecturer. He studied Pfrimmer Deep Muscle Therapy at Alexandria School of Scientific Therapeutics and Swedish and Precision Neuromusculo Therapy at Healthy Lifestyle School of Massage Therapy.
Dr. Cowan holds a certificate of Chiropractic Nutrition Specialist.
He has worked with many student athletes from many sports as well as with professional athletes at the Indianapolis Tennis Tournament for 7 years. He has many hours of continuing education in various aspects of healthcare.
Dr. Cowan has recieved additional training for Pregnancy chiropractic including breech turning techniques.
Dr. Cowan has been an Anatomy/Physiology adjunct instructor for Ivy tech community college since fall 2005 to present
Most recently Dr. Cowan has turned his interest to learning disabilities and reading difficulties with students. Specifically Dyslexia. Dr. Cowan has been a basic and intermediate level tutor for the Dyslexic Institute of Indiana. Also, Dr. Cowan is now a regional parent resource for IN SOURCE Indiana Resource Center for Families with Special Needs. This training allows him to educate other parents as well as advocate for students regarding their special educational needs.